About Us
Frances Frost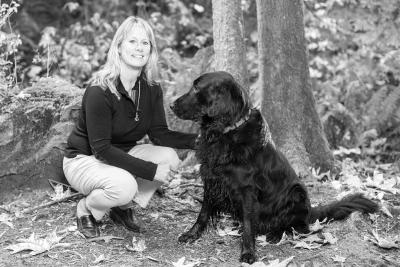 A graduate from the University of British Columbia, Frances decided that Real Estate was the perfect career to balance her life with raising her 3 children, and Bowen Island was the ultimate place to do that!
Frances has been a part of Bowen Island for over 50 years, and is the fourth generation of her family to be part of the island lifestyle. All 3 of her boys attended the local elementary school, fondly known as BICS, then off to West Vancouver for high school, and on to University.
Frances has over 27 years of commitment and dedication to the Real Estate Industry, 20 of those exclusively on Bowen Island. Her extensive knowledge of all aspects of Island life and her expertise in Real Estate make her the top choice for her clients. In her spare time Frances enjoys hiking with her dog Duke, skiing, playing squash, socializing and being with her family.
Frances maintains a local RE/MAX office in Snug Cove, (the only RE/MAX office on the Island) as well as being part of the RE/MAX Crest office on the North Shore. Through this, she is able to tap into the extensive referral network of Remax, Canada's leading Real Estate organization, with 618 independently owned offices (Bowen being one) across Canada, as well as locations in 64 countries worldwide!
Frances would be happy to meet you at her office in Snug Cove, or pick you up at the ferry to show you any listed properties on Bowen Island. Should you wish to sell your house or property, Frances will give you a comprehensive Comparative Market Analysis at no charge to you.
Felicity Buskard
I was born and raised in beautiful Vancouver, British Columbia, where I grew up skiing on Cypress Mountain, sailing at Jericho beach and spending summers exploring wild and beautiful Bowen Island. After many years traveling and working abroad, I have realized what a special place the West Coast is to call home.
I received my early education in Hospitality Management from the Art Institute of Vancouver in 2003 which led me into some very exciting careers. I secured a operations position Caribbean on a 82ft Schooner yacht providing luxury service to their guests. A few years later I left Vancouver again to operate a fully catered chalet in the French alps for an exclusive company. When I returned to Canada, I decided that it was time to start my own venture. For 3 years I was the owner & operator of a cafe in Kitsilano, which I built from the ground up. When It was successfully sold, I purchased a Franchise territory in a Seniors Assistance company. Once again I built up the business and it was sold a year later.
In 2012 My husband and I decided to sell our 100 yr old East Vancouver heritage home that we had been working on . We chose Bowen Island to raise our family and embrace being part of a fantastic community that is home to so many caring and gifted people.
I am passionate about Real Estate and helping you fulfill your dreams of finding a home or land to build. My successful entrepreneurial background and networking skills will get you the results you need. Frances and I look forward to serving your Real Estate needs with thoughtful detail and integrity.